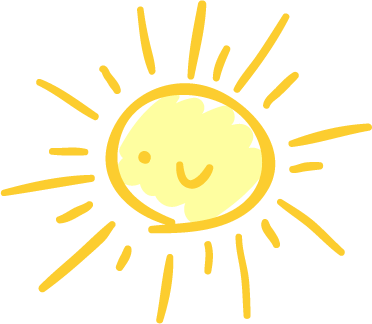 "My kids love it there. It's a little nurturing family teaching kids values and the responsibilities of being a part of the community. I love the staff and I feel confident dropping my kids off in the morning." – Submitted by a Parent on 1/11/18
"My daughter attended MTA and to say we miss this school is an understatement. Ms. Debbie is the sweetest director ever always smiling and genuinely cares for all the students. Ms. Michele and Ms. Melissa are a dynamic duo for the 3's/4's. Not to mention Ms. Mo who is always so friendly and fun. The smaller classrooms that are ideal for kids of that age. 100000% recommend"
"I highly recommend Mother Teresa Academy. The support of my daughter's teacher has been outstanding. I'm so confident that MTA has set a solid foundation for my daughter's learning path and that she has developed a true love for learning and other real values. My wife and I are very satisfied. It was the best decision we've ever made."
"Wonderful teachers and atmosphere! My son is in his second year and I am so proud of all that he has learned not only in academics but values also! A perfect foundation for a life time of learning!"
"My son is learning so much at MTA my husband and I are just amazed. Everyone at the school is so kindhearted it feels like home. My son can't wait for school to start and always enjoys telling us what he learned that day. We Definitely recommend you give MTA a try!"
"I have been working at MTA for a year. It has been one of nicest places I've worked at. The teachers and staff really care about the children. They not only nurture their education, they also teach them values and character. I love coming to work and seeing all the smiling faces!!"
"The teachers at this school are truly phenomenal. They go above and beyond in every area of their work, and they always provide the very best for every student in their class. The teachers give freely of their time because they enjoy what they do. They communicate with parents frequently and they know the families of their students. The principal regularly gives them credit for making the school what it is, and she is right!!!!"
"I know many of the parents who have students at MTA. They are all very happy with the school, its staff and programs. While there is a sense of purpose in the program THE KIDS ALSO HAVE FUN WITH THEIR TEACHERS EVERY DAY. They enjoy school and want to be there…what a blessing…. Every child is treated as an individual and they are all known in the school by everyone. This makes it more like a family than a school. I like that …."
"Both my children attend MTA. It is the fourth year for my older child and second year for his younger brother. We are very pleased with the school and the teachers in particular. I have also found all the parents I've meet to be friendly and highly value their children education experience. The principal is great. He does send out one too many emails, though… can't say there isn't enough communication"
"We love Mother Teresa Academy. The staff is supportive and will do their best to meet all of the students' needs. Classrooms are small with plenty of one on one help for the students. Mother Teresa also offers many after school clubs and activities for the students to enjoy. There is something for everyone. Most important are the values that Mother Teresa Academy instills in their students each and every day: Caring, sharing, kindness and compassion and a sense of community. What a great Christian school."
"True story … an elementary student who attended Mother Teresa Academy in the past before transferring to the local public school as he grew older, attended an assembly program at the school one day as a guest. At the end of the assembly he stood up and asked to speak. This caught everyone by surprise in that it is out of character for an elementary school aged child to do this. He said to the students in the assembly, "You are all very lucky to attend MTA. I went here and it was the best thing I ever did!" Out of the mouths of babes as they say….."
What a great school. The teachers really love their students and the education is amazing. Our son in pre k was learning almost the same as his older brother in public school 1st grade. Needless to say both of our boys will be in MTA this year.
"Our son has been at MTA for 3 years and has tested at equivalency levels at least 2 grades higher than his actual grade! Needless to say, MTA provides a great education and the environment is positive, caring and safe. MTA also teaches values and vests children with a concept of spirituality that will create a strong foundation for the rest of their lives. MTA is a great choice!"
"This is my son's first year at MTA. I can't say enough about the level of attention and dedication that the staff has for the children in this school. I put my child in this school because I recognized that he has the type of personality that requires positive/nurturing attention and I figured a private school would be better suited for him. It was the right choice! His teacher picked up on his personality within the 1st week and has adjusted how she teaches to him. The entire staff is very child focused. They truly care about the children. I have had no issues getting emails or phone calls answered. This has been a very positive experience for my child and ultimately that is all that matters."
"MTA is part of our extended family! Our daughter is learning so much, and she loves her teachers and fellow students!"
"MTA meets the needs of my child. Classes are small and staff (teachers, administrators, everyone there…is totally dedicated to the mission of the school. They work harder than anyone I know to meet the academic, social, and emotional needs of every child. Character education, service learning, and all aspects of a successful school experience are embedded logically and effectively into the children's day. They do a WONDERFUL job."
"This is the perfect school for my son. I love how much he has grown since beginning school. They teach Christian Values of respect, kindness and trust which is the foundation of everything they do. You can see the love the teachers and administrators have for the children. It is an amazing place and everything I had hoped for educationally, spiritually and morally for my child."
"Quality teachers, individualized programs to meet the students needs, family oriented"
"This school is amazing beyond words. Each child is educated as an individual. If your child is very smart, he or she will be challenged. If your child has learning issues, the teacher will partner with the parents to help that child learn to his or her full potential. There are lots of extracurricular activities and if you want to get involved, the doors are always open. It is very warm and family like. I simply cannot say enough good things about the school."
"Mother Teresa Academy is a great school. The teachers are fantastic and the children are getting a great education here . I love that the director is very involved in all the special activities and gets to know all of the students. You really feel like you are part of a family at MTA."
Dear Mrs. Joyce Maddalone,

I write this letter to thank you and staff for the wonderful education my two grandchildren, Michelle Mayer (7) and Benjamin Mayer(4), have received at Mother Teresa Academy.

Michelle began her education at MTA in the Fall of 2009, when she was enrolled in the Pre-School program. Her parents had recently separated and I believe MTA brought a sense of stability into her life. She quickly adapted to the structured pre-school routine, and she relished learning her ABC's and numbers (yes, this was a part of the pre-school curriculum!).

Today Michelle continues to make new friends at MTA and the school continues to foster her love of learning. MTA is not all about academics; there are a lot of fun activities provided by the school toenhance learning, camaraderie, and just plain fun. Michelle looks forward to "Dress Down Day" (a monthly fund-raiser for the school), the occasional "Pajama Day" or "Red/White and Blue Day" (Patriotic Day). Today is Valentine's Day, and Cupid (alias Principal Dr. John Metallo) will deliver cupcakes and/or flowers to the children!

The school also offers new learning experiences in the After School Clubs (such as Cooking Class, Lego Club, Martial Arts, or Rotary Club).
School events for students and their families include Father/Daughter Dance, Spring Concert, MTA's Annual Fall Fashion Show (a fundraiser), and the end of the year graduation ceremony for all classes.

MTA offers a stimulating and challenging academic learning environment for students. All students are computer savvy. Foreign language instruction is also part of the curriculum. The main language taught is Spanish, but bi-lingual language immersion options are also offered (i.e., Japanese, Korean and Vietnamese). The teachers tend to be young, recent college graduates, and they are enthusiastic and bring innovative teaching techniques to their classrooms. Also, MTA continues to upgrade the curriculum so as to enable each student to achieve their maximum potential. Dr. John Metallo, newly appointed principal, runs a tight ship over MTA, a school that continues to grow and excel.

MTA's Mission Statement is to incorporate Christian values into an academic setting, especially focusing on responding to the dignity of others and in making responsible choices for oneself and the community. MTA encourages parents to affirm their child when they make responsible choices. A student's parents can nominate his/her child to be "Child of the Week." This is done when parents cite an action where their son/daughter has shown one of the seven MTA values (respect, trust, service, patience & forgiveness, kindness, acceptance, responsibility and faith). These seven MTA values are also aspects of LOVE, the predominant MTA value. The school's logo is, "We can do no great things—only small things with great love." (Blessed Mother Teresa of Calcutta) I see this love in action at MTA.

I believe that students at MTA are being formed into our future leaders of tomorrow — the young men and women who care to make a difference in the world. They will form bonds of friendship at home and abroad, irregardless of race or creed, and they will serve the needs of their fellow man through peaceful ways.
For me, a naturalized U.S. citizen (I left Hungary with my family in 1956, at the time of the Hungarian Revolution), I cannot say enough how important it is to give our young children (and grandchildren) a good education, especially one that focuses on Christian values.
I extend my hand to you, Mrs. Maddalone, and say with Benjamin, our grandson, "Give me a five!"

Thank you.
MTA has a fantastic team of teachers; we have interacted with a number of them on various occasions and appreciate their enthusiasm and attentive demeanor.
Furthermore, we feel fortunate to have Ms. Selchick as sara's teacher; she is dedicated and has fostered a terrific learning environment and curriculum. Our child has made excellent progress under Ms. Selchick's tutelage.

Sincerely,
Last year I had a wonderful experience with Mrs Edwards and this year has been just as wonderful with Ms. Rose. I can email Ms Rose any time and she will respond promptly. Even when I email her at night she responds. Ms Rose takes the time to understand each child and that means a lot. I could go on and on but suffice it to say …they genuinely care about my child and I could not ask for more than that. I am glad to see that you think they are as special as I know that they are.
Mrs. Maddalone,

Mother Teresa Academy is amazing and I cannot say enough good things about the school. Our son will be ready for Kindergarten in the Fall of 2014 and we hope for him to attend Mother Teresa Academy as well.

Thanks, so much,