Who We Are
We offer a developmentally appropriate learning experience with the ability to accelerate and welcome children from varied racial, cultural, religious and economic backgrounds.
Our objective is not just to teach children to think but to think differently; to help them become confident, independent learners who solve real-life problems, work cooperatively with others, and develop their personal talents, integrity and ambition. Our teachers engage children in developing concepts, skills and creativity. Mother Teresa Academy is a member of NAPCIS, the National Association of Private Catholic Independent Schools.
The entire MTA faculty nurtures and encourages its students toward daily excellence, maximizing their God-given potential for learning and leadership. We dedicate ourselves to fostering our next generation of intelligent, spiritually rich leaders.
MTA provides a quality education to its students by adhering to these high standards:
A low student to faculty ratio to maximize student learning.
Devoted, knowledgeable educators
Comprehensive programs
Accelerated and advanced courses
Daily morning chapel services
We believe in hands-on, experimental learning where we actively engage our students, creating an interactive learning process.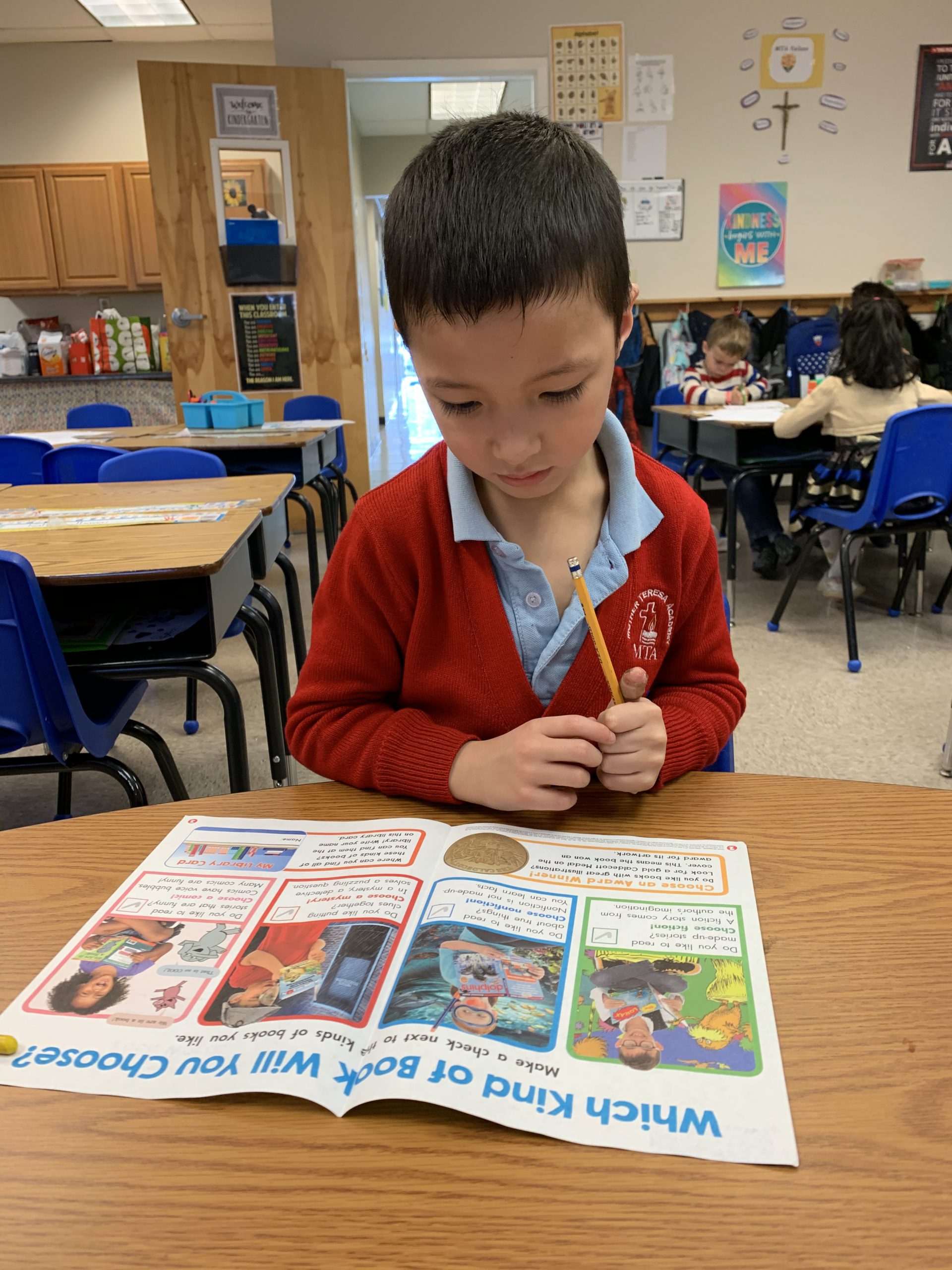 MTA believes in developing an educational philosophy that challenges our students and nurtures a lifelong love of learning.
The faculty and staff at MTA understand not all students learn the same way. Whether your child is an auditory, tactile or interactive learner, our low student to faculty ratio ensures each student an outstanding amount of one on one interaction. Where learning is engaging and rewarding a child's imagination will soar.
We offer a challenging and energetic program that develops each child's potential. Children explore their world in a challenging academic setting that includes:
religious studies
music
art
language
physical education
technology
math
science
social studies
spanish
​Thank you for your interest in Mother Teresa Academy (MTA). Realizing that parents are the primary educators of their children, we welcome the opportunity to enter into partnership with you in overseeing your child's growth and development; intellectually, socially, physically, and spiritually.
Our promise to you is that we will work tirelessly to provide the nurturing environment that every child needs in seeking to realize his/her full potential.
May God continue to bless you and your family.
Debbie Maddalone-Kenyon
Executive Director
Joyce Maddalone,, Founder of Mother Teresa Academy