The Mother Teresa Academy Family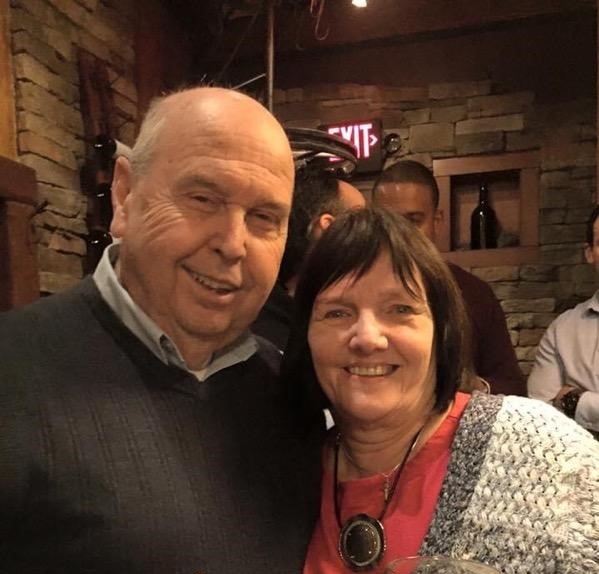 Hank & Joyce Maddalone – In Loving Memory
Founders of Mother Teresa Academy
Mrs. Maddalone followed her vision and listened to God's voice when He told her to go and open a school where children would learn to apply Catholic Christian values to their everyday lives. It was then that Mother Teresa Academy was founded in 2006 with she as its' Director.
Joyce was the matriarch of the Maddalone family, sadly she lost her eight year long fight with cancer in June of 2020. She has joined her husband, Hank of fifty-six years who passed away in April of 2019 after a brief battle with cancer. They left behind eight sons, six daughters, forty-three grandchildren and eight great-grandchild.
For over 40 years Joyce had an active role in the community, for 50 years, she had been a registered nurse with a Bachelor's in Human Services. Joyce was the Nursing Director and Founder of Action Nursing Service and Maddalone Medical Supplies. Joyce previously combined her love of children and nursing as the nurse at St. Paul the Apostle and St. John the Evangelist Schools in Schenectady, N.Y. where she donated her time for many years. Even though her children were grown; Joyce was a Girl Scout leader for 20 years as well as having been a Boy Scout Leader for 10 years. Joyce was a member of the Immaculate Conception Roman Catholic Church in Glenville, N.Y., where she was one of the Eucharistic Ministers, Greeters and Lectors. Joyce was a member of the weekly Prison Ministry at Mount McGregor Prison, a Rite of Christian Initiation team member, a member of the Parish Nurses, member of the Elizabeth Mother Ministry, a member of the Welcoming Committee and had participated in four medical missions to Peru and the Dominican Republic. Joyce had been a member of the Glenville Rotary for more than twenty years and was a past President. Joyce was also a member of the Southern Saratoga Chamber Of Commerce..
​
Have you taken a breath yet? It is hard to believe how much living Joyce gets out of her life. One of her favorite expressions is, "when you need something done, ask a busy person." Joyce was recently featured in Success Magazine, was awarded the Girl Scout's "Women of Distinction Award" and was recognized by the Times Union as one of the twenty five people who make a difference in the Capital District.
When we look for role models for our children, Joyce's name can easily be at the top of the list. Joyce was a leading example of when we put our faith in God and follow the path that He has set before us; blessings happen. Joyce always found a way to be a central part of the community. Her entire life was devoted to her children and the children of others. She was a believer in the dreams of children, a motivator to encourage them, and she had chosen to dedicate her life to the children.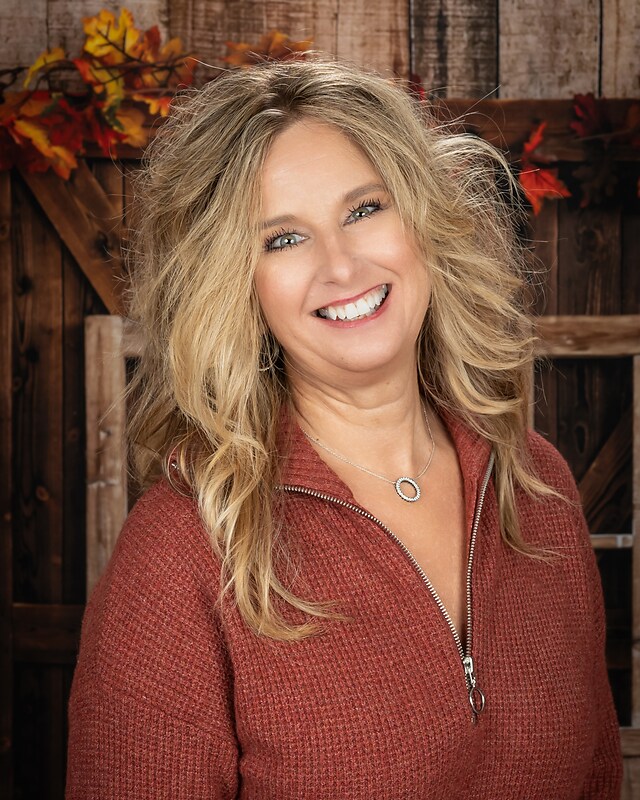 Ms. Debbie Maddalone
Executive Director
Hi, I'm Ms. Debbie, school director going into my 16th year here at MTA. I am so excited for another school year to begin. When my Mom asked me to come help her for a few hours here at MTA , I did not think that it would lead me to where I am. Now, I have been blessed to carry on my parents legacy for over 16 years.
When I'm not working here at the school, I like to spend time with my family, I have a fiancé named Dave, my daughter Ms. Kristin and 3 sons, Justin, Jonathan and Ryan. I also am a Grandma to my 2 girls, Charlotte and Francesca, and love my 2 dogs Mila (who you might see running around at MTA) and Bentley. I am also the 3rd oldest of 13 siblings and am an aunt to 53 nieces and nephews.
I enjoy the short time I have with these children and watching them grow. I am also grateful for all the loving staff who love coming to work as much as I do! I always look forward to seeing everyone gathering in Chapel every morning where we start our day with singing, a prayer, and the Pledge of Allegiance. These children teach me so much! After chapel, a little  boy once said to me "Ms. Debbie, can you please live here on Earth forever?" This is why I love my job and all the joy it brings me. I love spending time with both my MTA family and my own. Thank you for trusting me with your children every day.
"If you want to change the world, go home and love your family." -Mother Teresa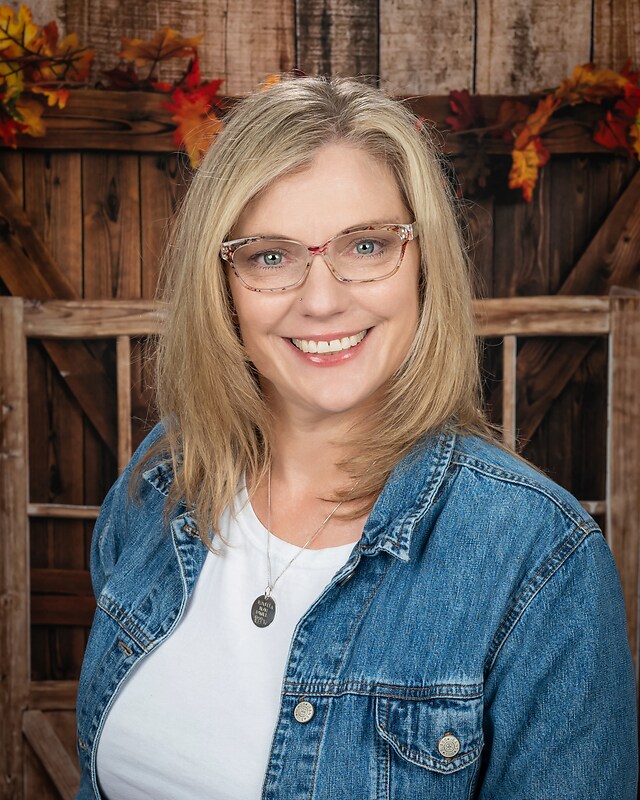 Ms. Holli Riviezzo
Assistant Director
Ms. Holli  is entering her tenth year at MTA. Her first three years were in the classroom teaching Pre-K and for seven years she has been the Assistant Director position. Holli received her Early Childhood Education degree from Sage College of Albany and she has twenty plus years of Early Childhood Education experience.
Ms. Holli currently resides in Niskayuna with her three children. Isabella 23, Noah 21 and Daniel 18. She is excited to continue in her 6th year as assistant director and looks forward to working with the amazing staff, children and parents this year. She also enjoys reading, taking walks and spending time with her family.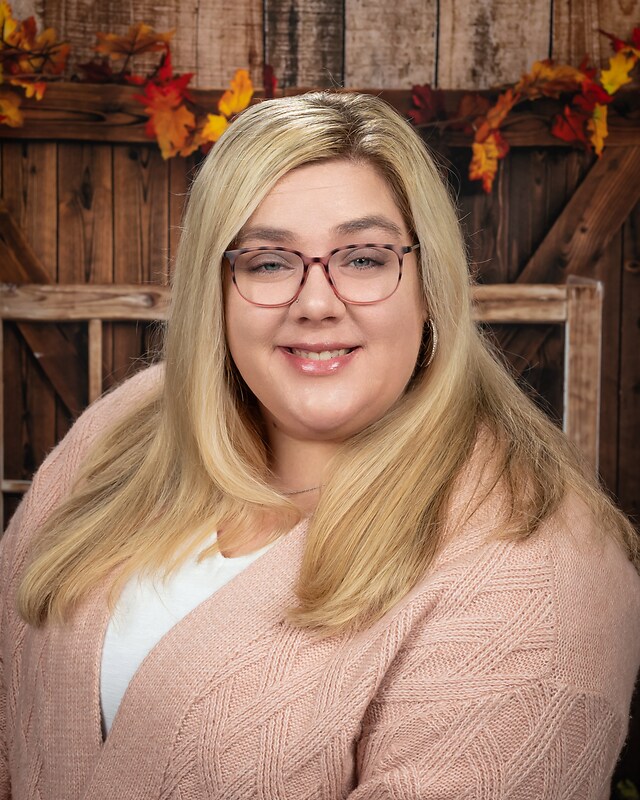 Ms. Heather Staulters
Curriculum Coordinator and  Religion Teacher
Ms. Heather is very excited her eight year at MTA! This year she will be returning as the curriculum coordinator and specials teacher. She had been involved in early childhood education her whole life. Ms. Heather is a New York State Certified Early Childhood, Childhood, Special Education and Literacy Teacher. She did her undergrad work at SUNY college at Oneonta and her Master's work at Sage College. Ms. Heather has spent some time subbing in area districts until she fell in love with Pre-K age children. She looks forward to getting to know her students and their families.
Ms. Heather grew up in Ballston Spa, NY. She has two wonderful parents and a younger brother. When not teaching, Ms. Heather enjoys traveling, reading, spending time with her family, and shopping.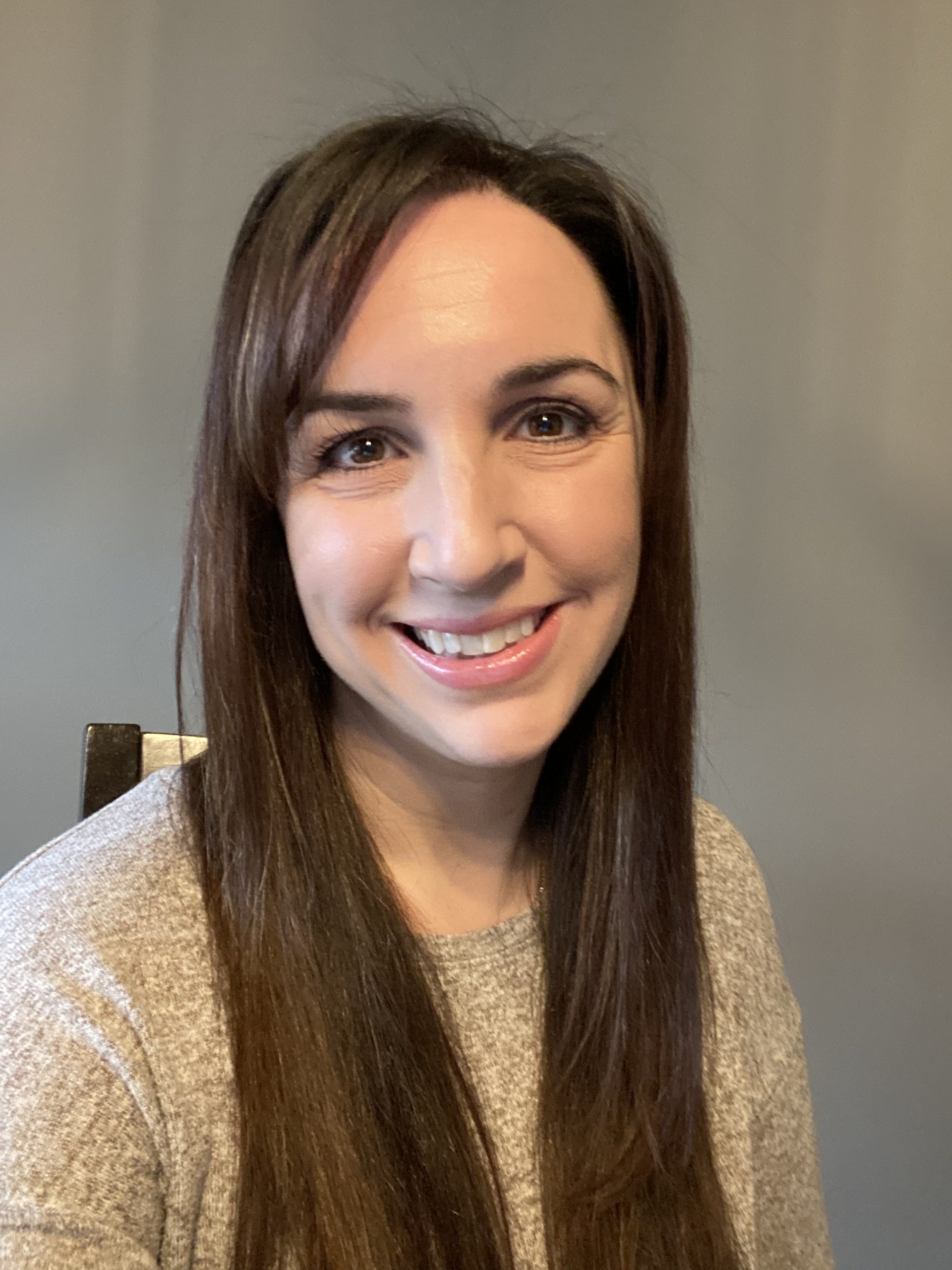 Ms. Jessica Segura
Office Manager
Hi, my name is Jessica & I am looking forward to joining the MTA family! I have 20 plus years of experience in business management & real estate!  I look forward to sharing my expertise with the staff here at MTA. In my leisure, I love spending time with my 2 children, Mario & Lorenzo, my husband Leo & our pup Sky! My boys are super active with travel baseball, football & basketball, so my evenings & weekends are spent cheering on my boys! When we have downtime, I enjoy movie nights, reading, cooking and spending time with family & friends.
 I am Ms. Debbie's sister, number 12 of 13 Maddalone siblings, and an Aunt to 56 (and counting) nieces/nephews! I love my big, beautiful family! My parents Joyce & Hank had always instilled the values that are taught here at Mother Teresa Academy. I can not wait to share those values and continue their legacy here with the MTA family and meet you all!😊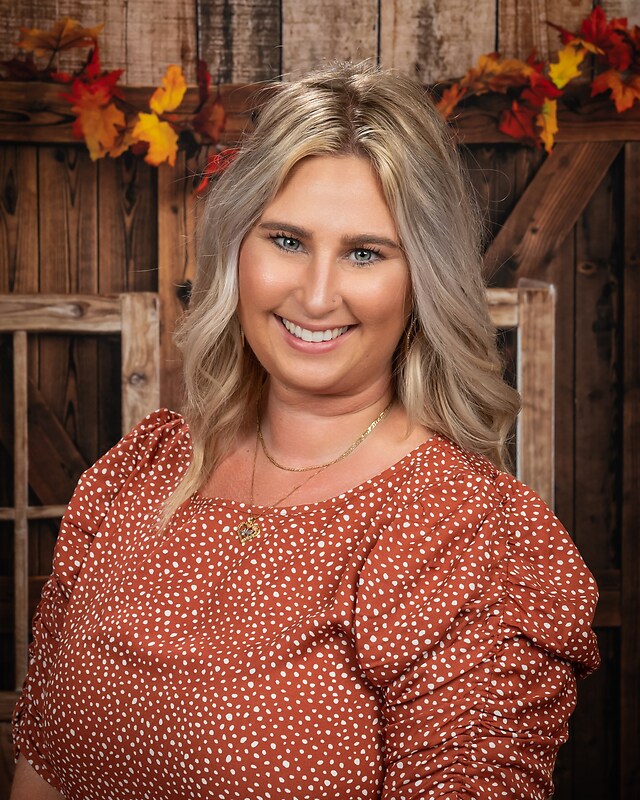 Ms. Kristin Felano
Administrator Building 2, Uniform Coordinator
Hello MTA Families and Welcome! 😊 My name is Ms. Kristin and I am the Uniform Coordinator as well as Kindergarten administration in building 2. Also if you think I look familiar it is because I am Ms. Debbie's daughter 😉.  I have been a part of MTA for 15+ years and have had many positions along the way. I have loved working here and being a part of such a fun and loving community. When I'm not working, I enjoy spending time with my family; My husband Tim and 2 daughters Charlotte (6) who is in Pre-K here at MTA and Francesca (3) who will soon be joining us next year in nursery. I also have 2 big dogs, Zoey and Dozer. Next time you see me make sure to say Hello, I look forward to sharing MTA with your children and family.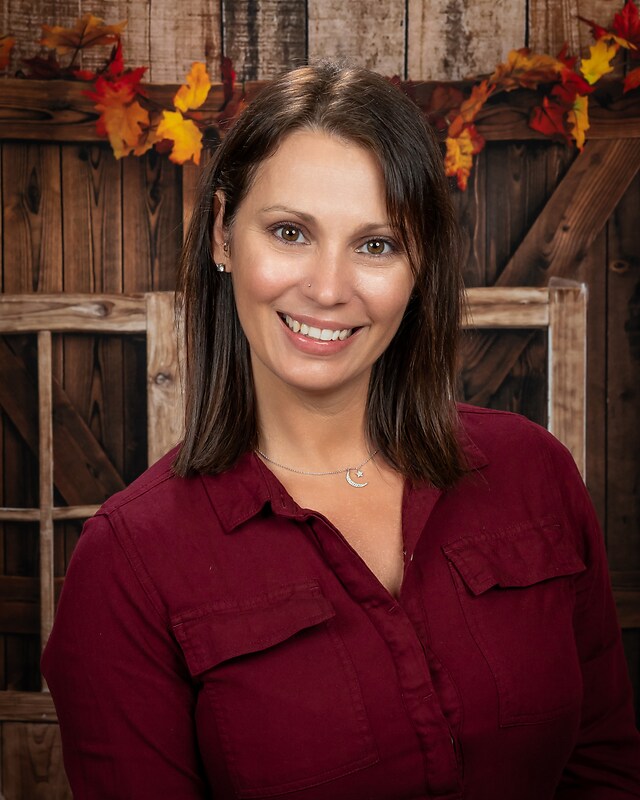 Ms. Michele Sobieski
Nursery 1
Hi! My name is Ms. Michele I am so excited to be teaching all of these wonderful children. This will be my eighth year teaching at Mother Teresa Academy. I love nursey and all the fun we have exploring and learning. I am a mother of two active boys, John and Tyler. Both boys play travel basketball, baseball and football. We are an active family that loves the outdoors, sports and exploring. My hobbies include running, weight lifting, cross training, camping, bike riding and spending as much time as I can with my family. I can't wait to spend time this year learning about you and your children!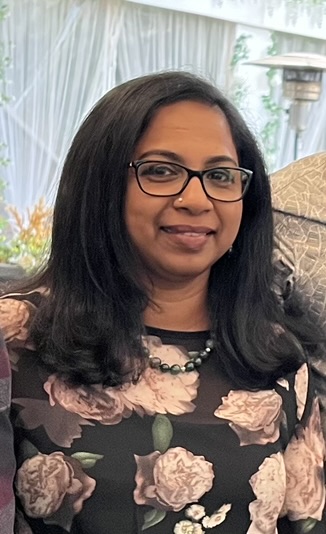 Ms. Arul
Nursery 2 Teacher
Hello everyone! My Name is Ms Arul and I'm from Sri Lanka. I've received a chemistry degree in Sri Lanka. After marriage, I went to Singapore with my son, where I found my love for children. Once we relocated to Australia, I got my associate degree in children's services while I was working with children. After we relocated to Albany my first job was with MTA. I am excited to be rejoining the team again. I live in Clifton Park and have two grown-up kids Agsayan and Nishe. I love to travel, garden, and cooking. I have loved working with children and cannot wait for another with your children here at MTA.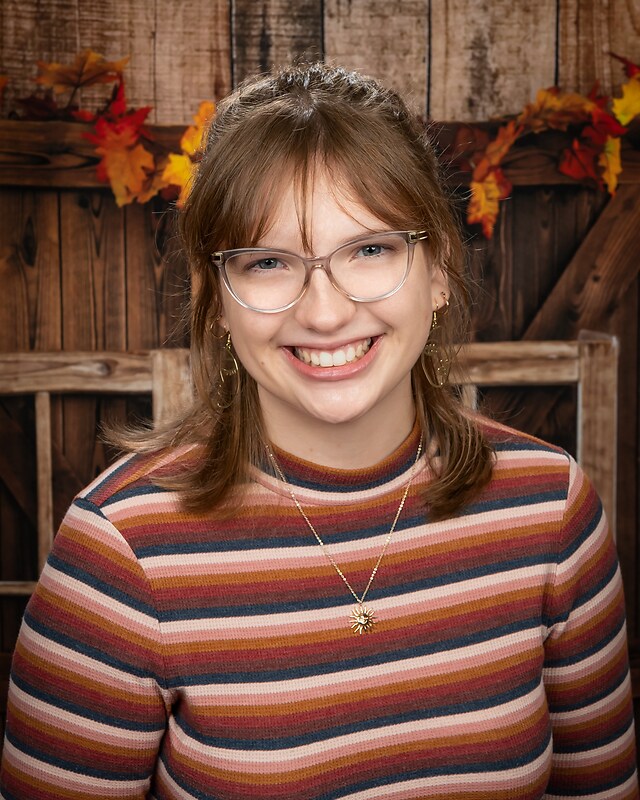 Ms. Hannah Pell
Nursery 3
I'm Miss Hannah and I have been working at MTA since January 2020. This is my second year teaching Nursery. I graduated with my BA in Biology and Psychology from UAlbany in 2022. I now live in Albany with my guinea pigs Chive and Onion who love to make special appearances in the classroom too! When I have some free time, I like to paint, read, and go on walks. I have loved every second working here and cannot wait for another school year here at MTA.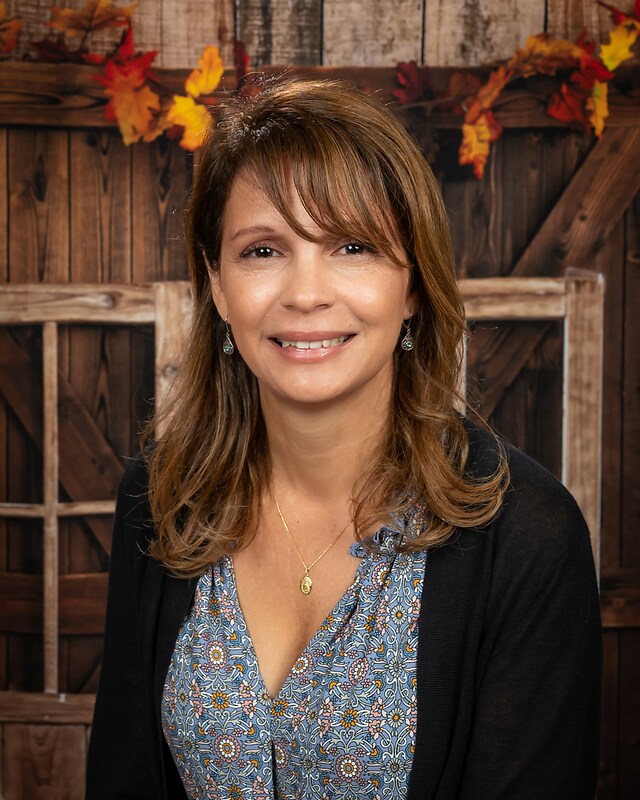 Mrs. Priscila Paixao
Teacher Assistant
Hello! My name is Mrs. Priscila and I'm from Rio de Janeiro, Brazil. In Brazil, I received a Business degree and an MBA in Oil & gas management. I currently live in Halfmoon, NY. I have a 12 year old daughter named Julia. Since Julia was in kindergarten, I have volunteered at her school and it is where I found the love of working with children. This year I participated in ASEP, After School Enrichment Programs and taught children from Kindergarten, 1st and 2nd grade. It is a place where I was able to share my culture, food, famous Brazilian artists and also Portuguese language. It was a wonderful experience. I really loved participating in this project. I am still working as a volunteer in the Library in my daughter's school, once a week.
In my free time I like to travel with my family and our dog and see new places.  We also like to host and spend time with our friends at home and give children the opportunity to play. I am so excited to be joining the MTA family for my fifth year and learn more about kid's education.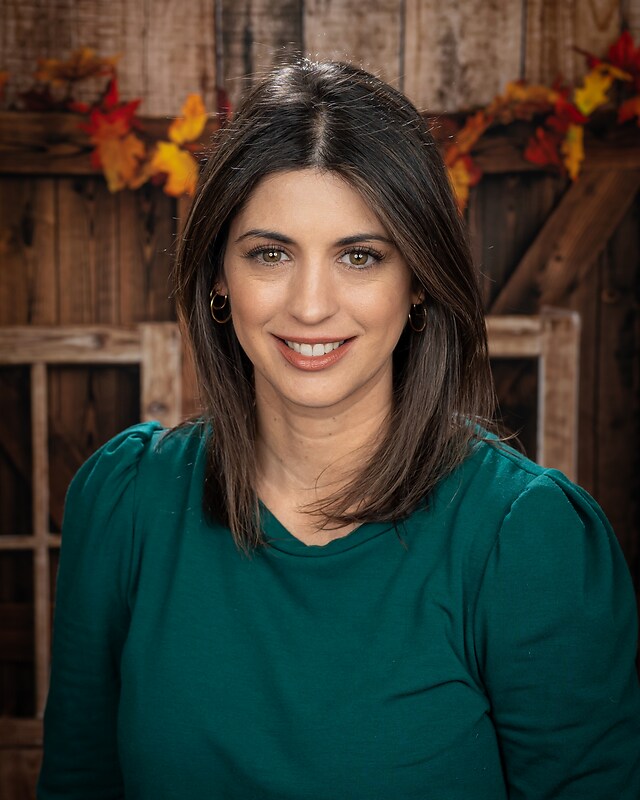 Mrs. Michelle Ploof
Nursery Assistant
Hello, my name is Michelle and I am overjoyed to welcome your children to our nursery school program!  This is my second year at MTA, but I have 4 years experience teaching nursery and look forward to many more years here.  I live in Clifton Park with my husband, 3 children, and my large Goldendoodle name Eli.  We enjoy camping, swimming, and spending most of our free time with family and close friends. I look forward to starting school and meeting you all!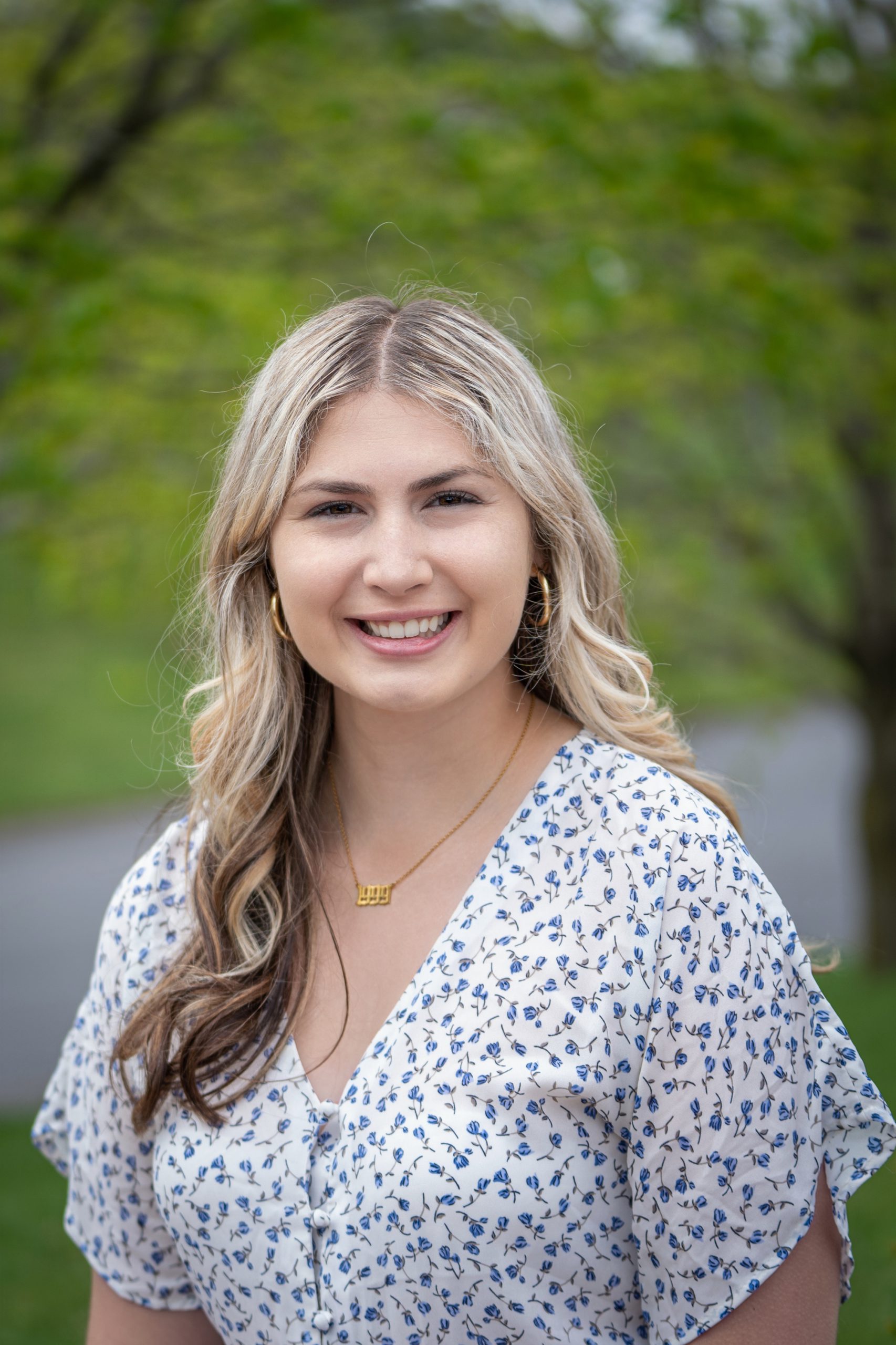 Ms. Katelyn McQuire
Nursery Assistant
Hi! I'm Miss. Katelyn! I am so excited to be the assistant teacher in the nursery program! This is my second year at MTA, but I have experience working with children and absolutely love it! In 2021, I received my bachelor's degree from Siena College. I am currently a student at Sage College working towards my master's degree in community and counseling psychology. I plan to become a licensed mental health counselor specializing in working with children. In my free time I enjoy shopping, baking, and going camping with my friends. I also love spending time with my family and new maltipoo puppy, Luna!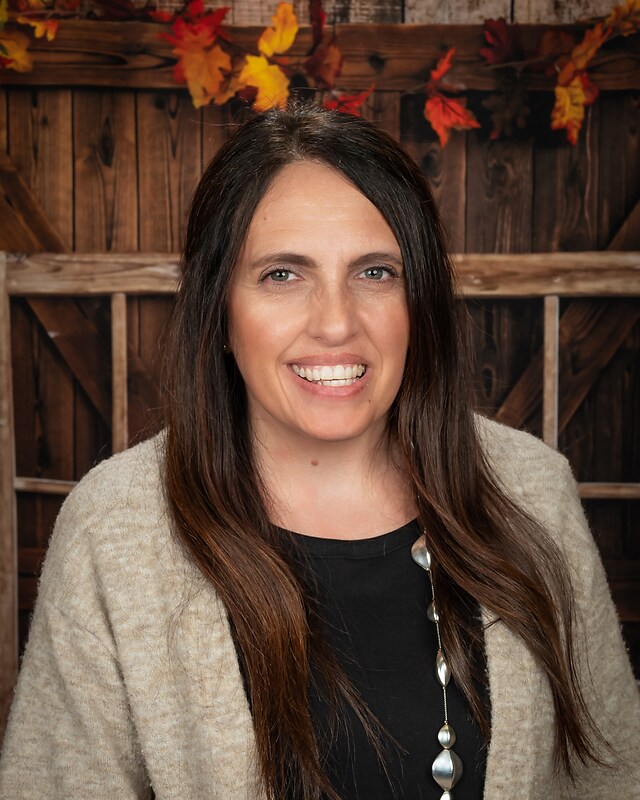 Mrs. Marissa Rogowski
Pre-K 1
I was born in Northampton England. I moved to New York in 1996 to work as a Nanny. I have over 20 years experience in childcare. I recently worked at Shen as a sub with Special Ed. I was a stay at home mom with my three children Ethan 19, Matt 17, and Bell 13. I have two dogs Max & Millie, and two cats Logan & London. I reside in Halfmoon and enjoys spending time with my family. I love to travel, cook, interior design, and hang out with cats. This will be my seventh year teaching at MTA!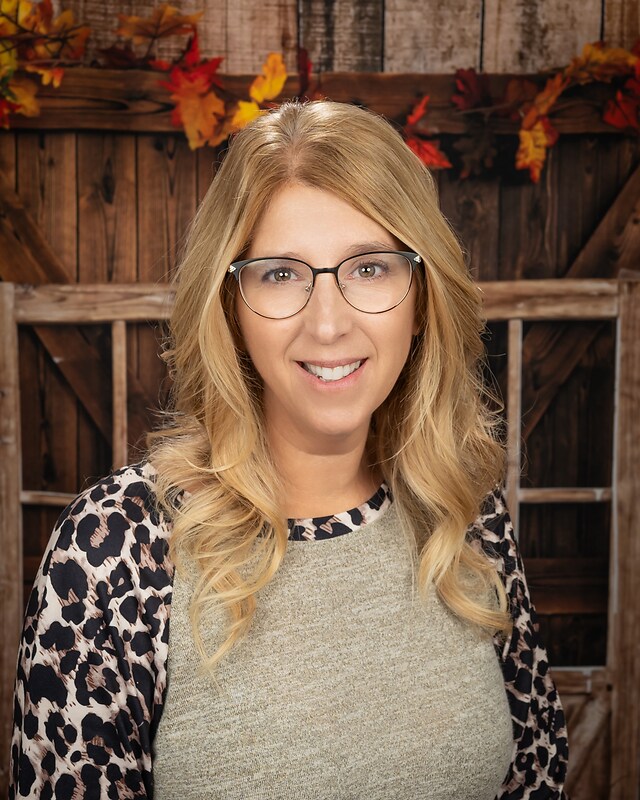 Miss. Karen Muzio
Pre-K 2
Hello to all the MTA families! My name is Karen Muzio (Miss Karen) and I excited for my fifth year at MTA.  This will be my third year teaching Pre-K here but I have previously taught nursery at MTA. I am very excited to be part of the MTA family and look forward to a great year! I come to you with over 25 years experience with the preschool age. I also coach preschool gymnastics at cartwheels gym in Clifton Park. I live in Latham with my husband Dave and we have two grown beautiful, hardworking adult daughters! Recently, I have started working on Saturday's at Galway Rock Winery. We love to spend time at our Camp on weekends and golf when we can!!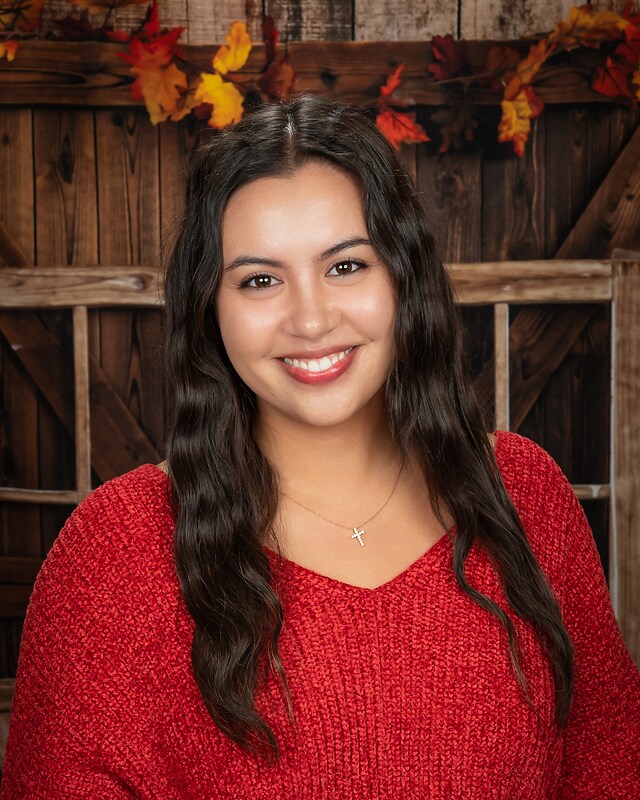 Miss Tara Burke
Pre-K 3
Miss Tara graduated Shenendehowa HS in 2010 and graduated from Marist College with a BS in Business Marketing in 2014. Throughout her high school and college years, Tara dedicated her time to working with children through volunteering as a Junior Plainsmen Cheerleading Coach and being a Teacher's Assistant at Albany Medical Center's preschool program and The Astor Head Start program, which serves low-income families in Poughkeepsie, NY.
In her spare time, Tara loves running her business, Freely Clothing, which gives a portion of its profits to young people who want to give back to their communities.
She's very excited to start her seventh school year at MTA!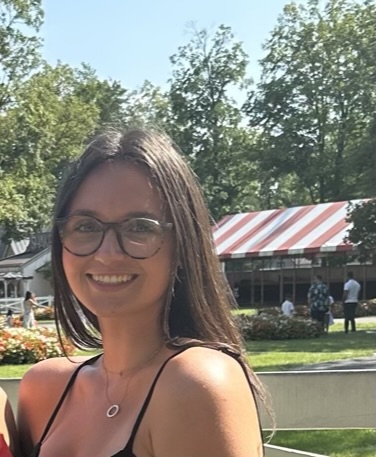 Mrs. Abigail Hicks
Pre-K Assistant
Hi! My name is Miss Abbie and this is my first year at Mother Teresa Academy! I will be a teaching assistant in Ms. Karen's Pre-K class this school year and I am very excited to be joining the MTA family. I have many years of volunteering experience with kids of all ages and I also coach preschool gymnastics at Cartwheels Gym in Clifton Park. I currently live in Clifton Park and enjoy traveling, reading and watching football in my free time!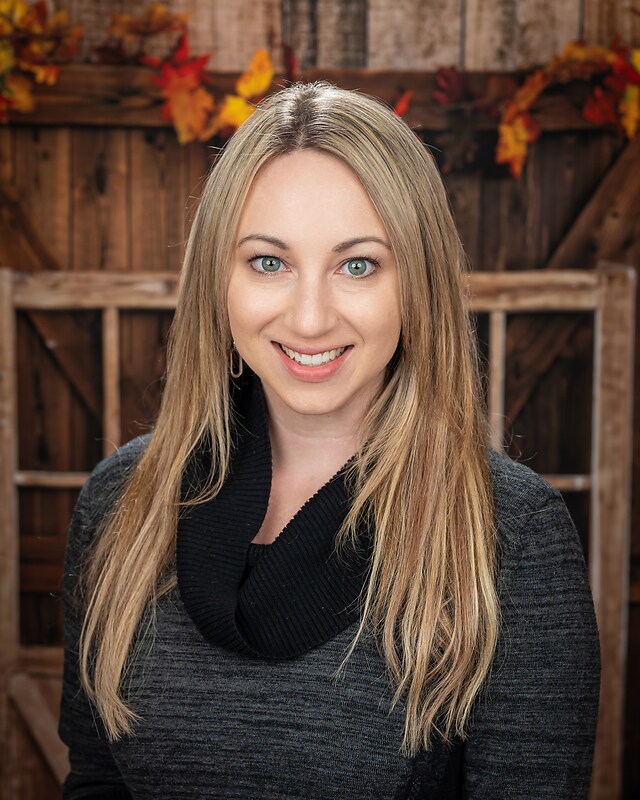 Ms Jonna Weekes
Teacher Assistant
Hello, my name is Miss Jonna! I am coming to Mother Teresa Academy from the North Colonie School District. I worked at Shaker High School as a TA in the special education department for thirteen years. I currently live in Clifton Park with my husband Christopher. I also have three fur babies. A little dog named Ralphie who is 2, Hamlin who is 9, and a cat named Jazmine who is 16. Some hobbies that I enjoy are camping, fishing, and hiking. I am looking forward to the start of the new school year and happy to start my second year at MTA!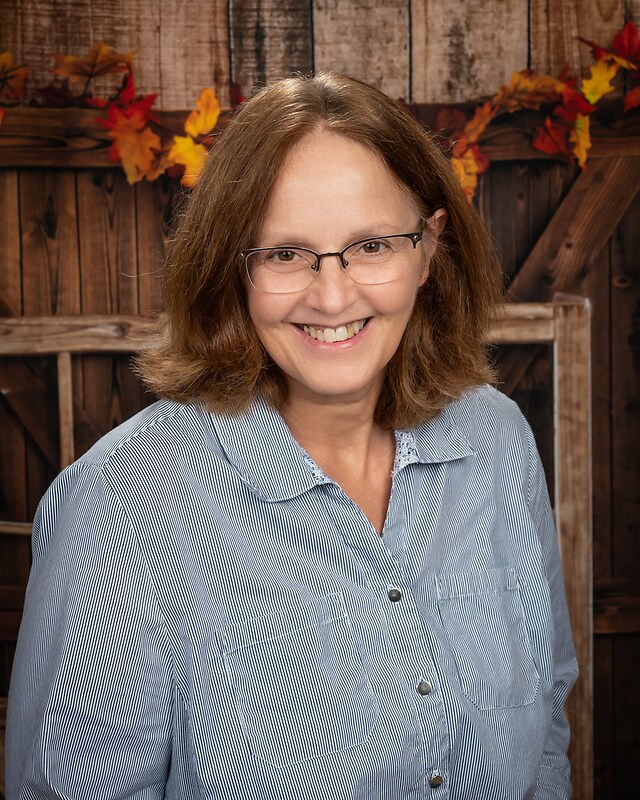 Mrs. Laurie Wilson
Teacher Assistant
Mrs. Wilson is so excited to be taking on the role of assistant teacher in kindergarten. She has fallen in love with the children and is excited to help them learn and grow this year. She has her masters degree in elementary education. In addition to having classroom experience she also ran a home daycare for several years.
Mrs. Wilson enjoys reading, and spending time outdoors with her family and two dogs. She is excited to be returning to MTA for her sixth year!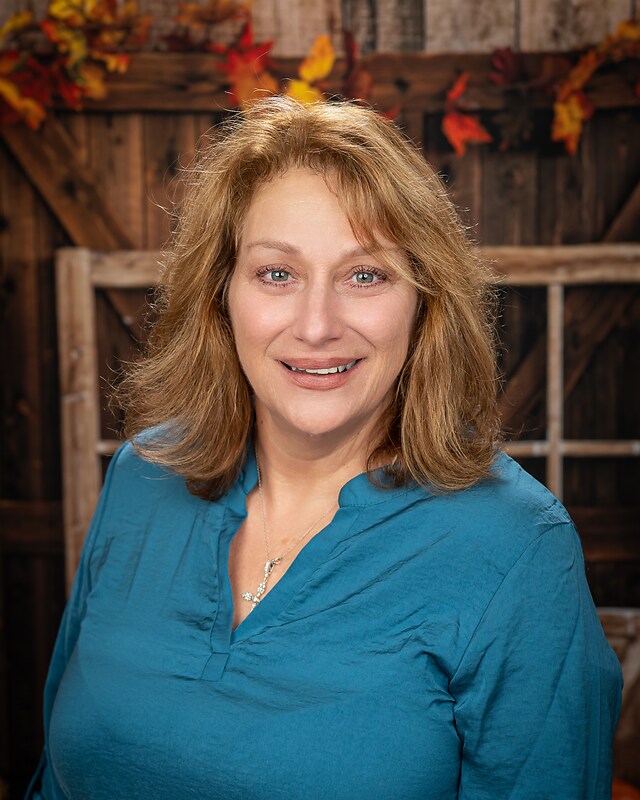 Ms. Mary Cortese
Teacher Assistant
Hello my name is Ms. Mary also known as Noni to my two beautiful granddaughters, Charlotte, 5 and Francesca, 2 . I am also a mother to 3 wonderful children, Timothy, Marissa, and Michael. I am excited to start my second full school year at MTA. I love to cook, garden, hike, and spend time with my family. I will be sharing in many positions at MTA including assisting in the classrooms and lunchroom. I look forward to meeting all the amazing MTA children and families. Say Hello next time you see me!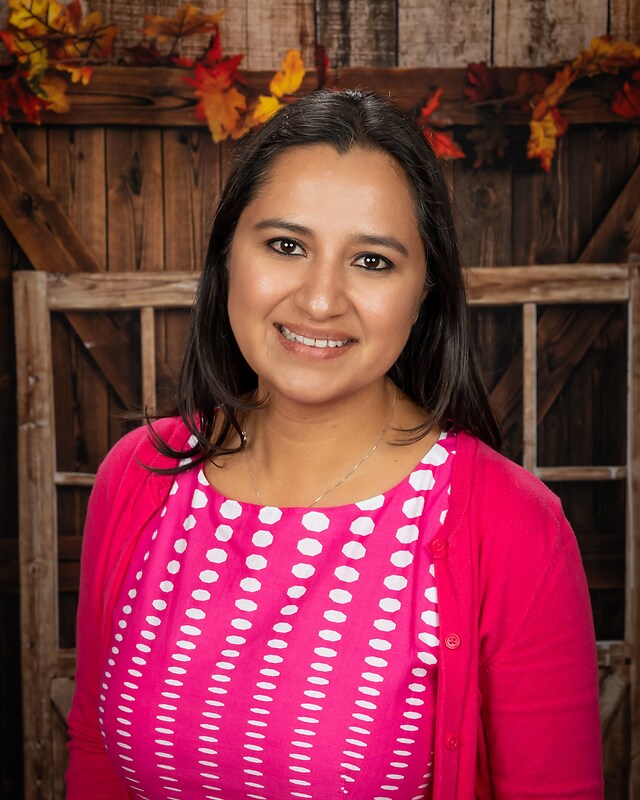 Ms. Vanessa Gomez
Art, Music and Spanish
Hi! I am Vanessa. I have been happily married for 13 years. My husband and I have two children. A boy named Omar who is 10 years old and of a girl named Ana Elvira who is 8 years old. My family has been living in Clifton Park since 2015. We are originally from Mexico City but my husband's job transferred him here. One of the things that I love the most is spending time with my family. Three years ago, I was a volunteer in my daughter's pre-k school. I also enjoy participating with my son's teacher in the many different activities as much as I can. During my free time, I like to spend time with my children playing board games and participating in my kids' activities. My son plays indoor soccer and loves music. He is also learning to play the violin. My daughter likes to paint and do gymnastics. Both of them play basketball and swim. I started at MTA on January 2019. I am VERY HAPPY for the opportunity because it is going to give me the chance to participate and help our community in the development and care of the children. I am excited to be at my fourth year at MTA.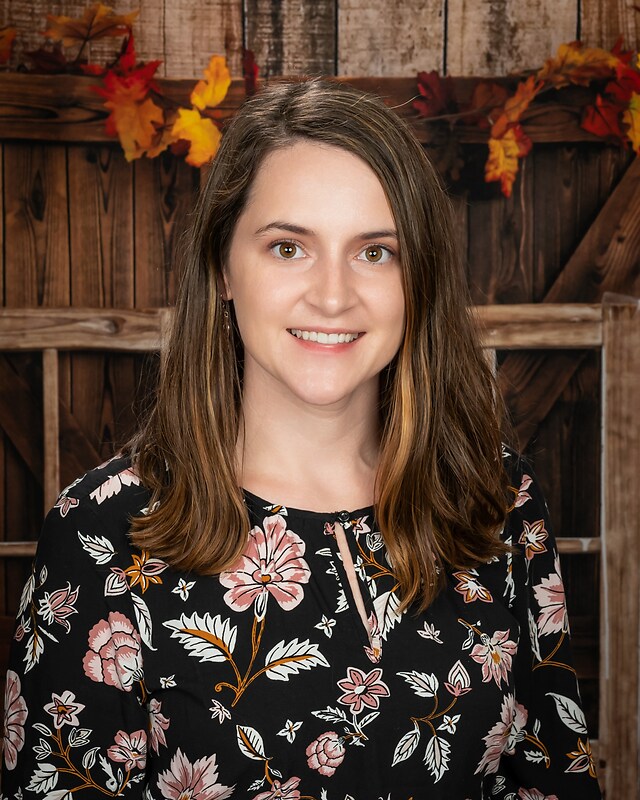 Mrs. Brittany Desso
Kindergarten 2
Hello! My name is Brittany Desso.  I am excited to begin my third year at Mother Teresa Academy teaching Kindergarten!  I have over ten years experience as an early childhood educator.  I enjoy watching children learn new skills and grow in their confidence throughout the year.  I was most recently a PreK teacher for Head start, and prior to that I taught toddlers.
I have a Bachelor's degree in Early Childhood Education as well as a Masters degree in Literacy.  My husband Nick and I have lived in Clifton Park for the past 7 years.  In my free time I enjoy visiting with family, traveling, reading and taking my dog Brandon for walks. I am excited to be in my third year teaching at MTA!